Support the revitalization and expansion of the pond and sustainability garden behind MNS
Matching Gift Challenge
An anonymous donor has pledged a $2,500 matching gift challenge. We need your help to reach our $5,000 overall goal. A gift of any amount will help us reach this generous matching contribution!
Garden & Outdoor Classroom Project
We are raising funds to revitalize and expand the Sustainability Garden surrounding the Mark Gould pond behind the MNS building. An initial renovation of the pond and adjacent landscaping was completed with support from a National Wildlife Foundation Campus Ecology Fellowship, received by Leanne Farrell '10 in 2008. Since then, the pond and gardens have exemplified sustainable landscaping efforts on campus and provided an engaging focal point on campus next to a well-trafficked pathway. Although aspects of the area are still thriving, we are looking to make further improvements to make the area even more "biodiverse" and beautiful.
Project Details
The main priority will be reinstalling some native plants and expanding the low-maintenance landscaping with more shrubs and flowers that support birds, butterflies and bees with needed resources. The second part of the project is the creation of a formal outdoor classroom space, in which students will be able to discuss many environmental and sustainability issues in a unique learning environment. In addition, funds from this campaign will allow for additional work to be done in the student vegetable garden, including the planting of herbs and fruit-producing shrubs.           
                                                         Pond pre-restoration 2008

                                                         Pond post-restoration 2009
                                                          Pond post-restoration 2010

                                            Pond post-restoration April 2016 (pre-bloom)

What your donation will provide
$5,000 - replacement of lost native plants and expansion beyond its current edges
$7,500 - creation of a simple outdoor classroom space and work in the student vegetable garden
$10,000 - rock seating and natural benches to be installed in the outdoor classroom space
Rewards 
Rewards will be given at various giving levels listed within the project. All donors will be recognized in RWU's annual philanthropy report.
Help us succeed! 
Any size donation is greatly appreciated
In addition to donating, please help spread the word! Share on Facebook, Twitter, etc. – here's an example of the type of thing you might say, to give you some inspiration: Help support the restoration of a campus focal point. Your donation will benefit the Mark Gould pond and sustainability garden behind MNS! 
You don't need to give money to help us succeed! Please share this project with anyone you think would support us – on Twitter, Facebook, LinkedIn, by email, or by phone.
And we know we said you don't need to give money to help us, but we'd love it if you did! Please sponsor us and help make this happen.
Have you sponsored this project? If so, log in to comment on updates!
1 year, 2 months ago
A little over 24 hours left and $1,201 to go! Please continue to share the project and help push us over the $5,000 goal!
1 year, 2 months ago
This morning we broke $3,500! Thank you to everyone for your continued support of this project. Please continue to spread the word using email, social media, and/or word of mouth! With your help, we can reach our goal!
1 year, 2 months ago
Thank you to all of our donors and helpers! The project has broken the $3,000 mark and there are two weeks left in the campaign. Please continue to share this project with your own network!
Shout out to Scott Yonan who is leading our network in clicks generated and resulting donations!
Check out a comparison below of the pond today and post-restoration in 2010. Help get this project fully funded to get this wonderful campus landmark revitalized!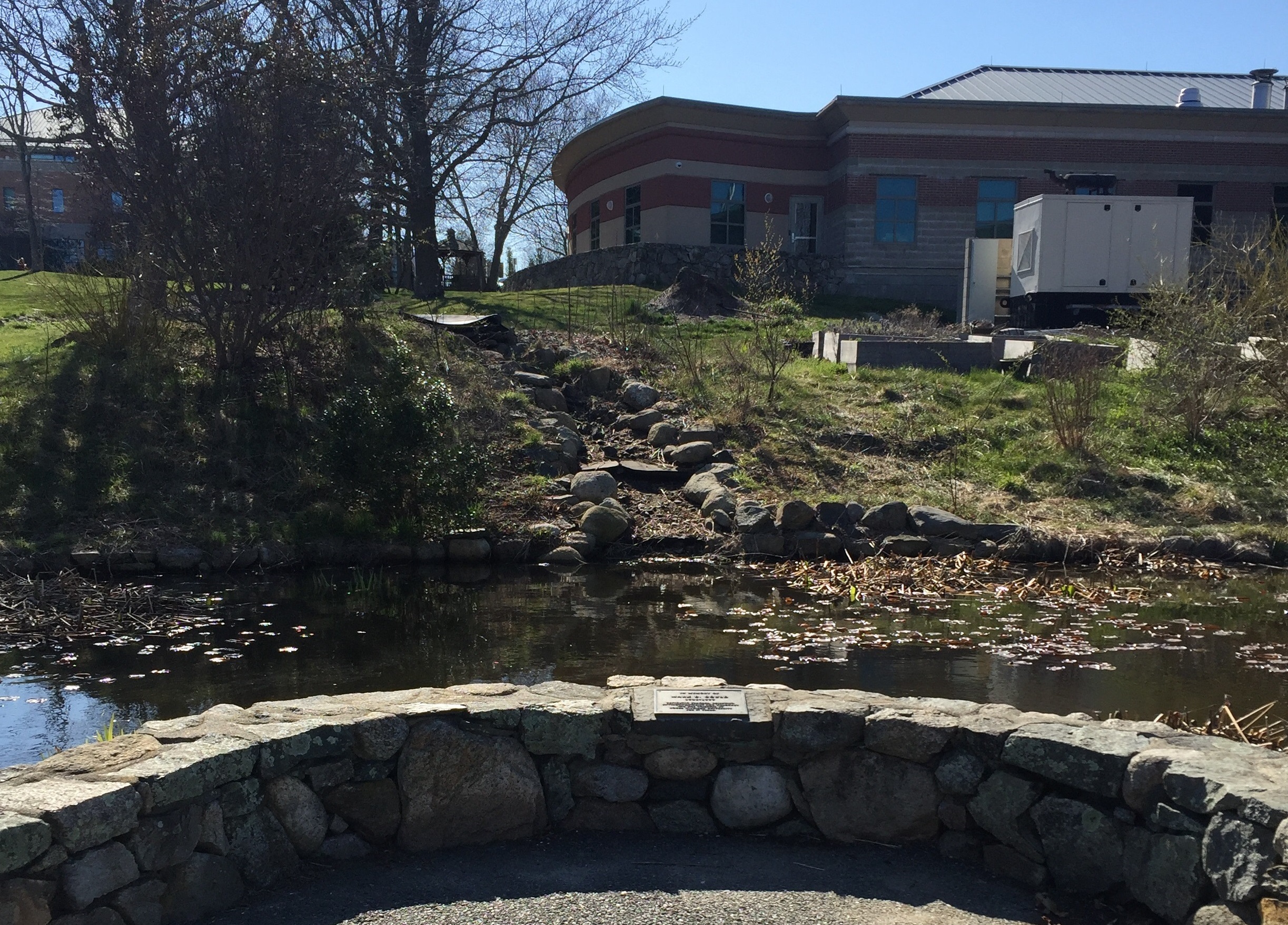 April 2016                                                                    2010
6 anonymous donations totalling $2775.00